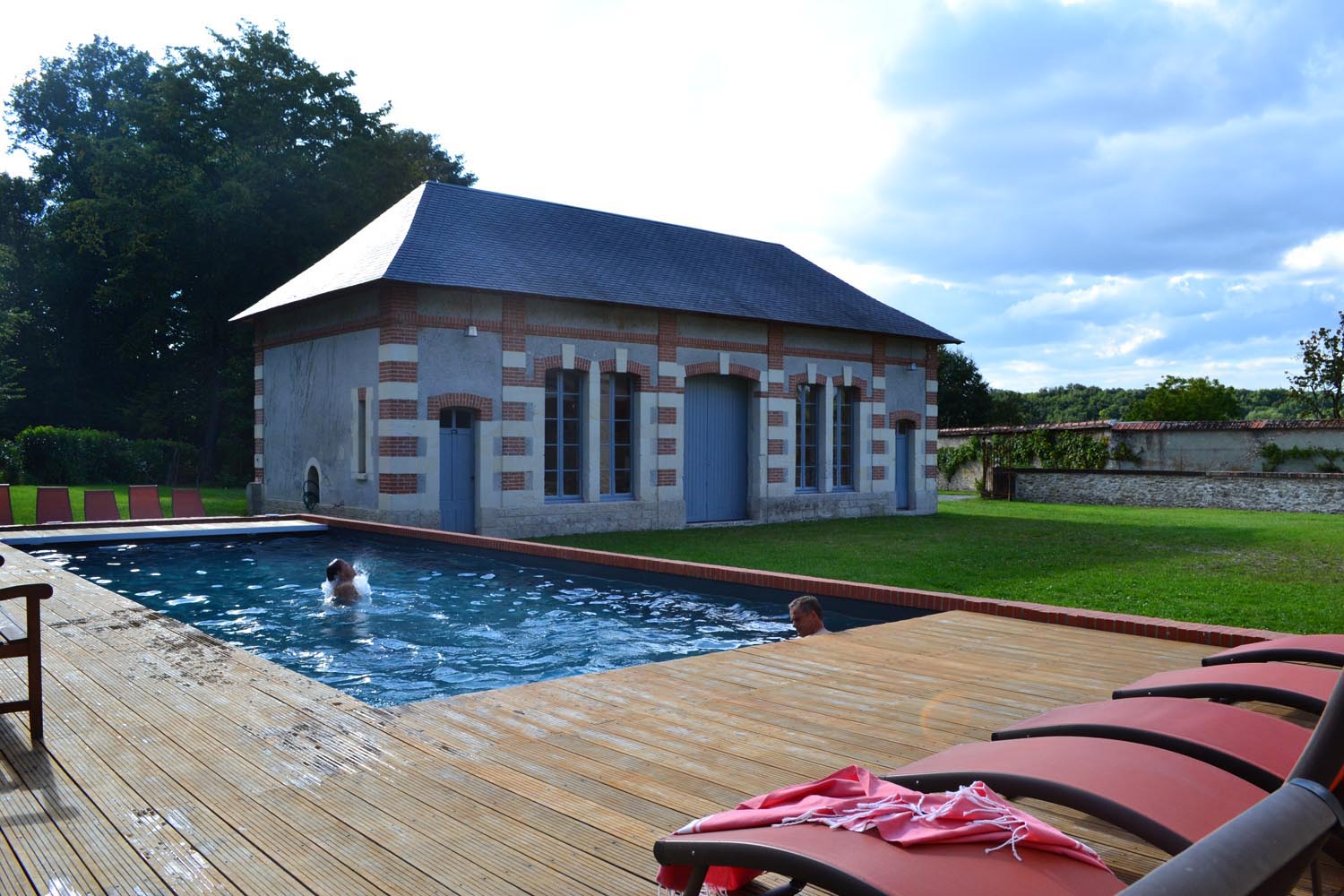 ON_SITE ACTIVITIES

• Swimmingpool : free access all day long, no timetables but courtesy and time sharing with other guests highly recommended !
The 11mx 4.5m swimming pool is heated between June and September depending on the weather and is covered by a secured roller shutter which is open only when someone uses the swimmingpool.
• The courtyards hosts a tennis table, a piano and a baby foot accessible to all guests
• The river of Indre where you can fish and walk in boat or canoe according to the lodging you occupy-
THE PARC

The park was created in the 1870s by Eugène Bühler, a landscape architect at the origin of the Tête d'Or park in Lyon and the Thabor park in Rennes. It is characterized by its curved paths and its perspectives, and is located in a meander of the Indre alternating over more than 3km of shore between landscapes of meadows, lands and woods.
The large sandy avenues allow walks or jogging in the middle of hundred-year-old trees. The park is completely enclosed and shelters a great variety of wild animals, you will certainly meet roe deers, pheasants, foxes and nearer the river, kingfishers and Herons. Look closely